EXHIBITION & EVENT LOGISTICS
FLOMIC offers a specialized service of handling worldwide Exhibition and Event Logistics. This service is designed to help clients in India, who are participating in exhibitions and trade shows abroad or clients from abroad participating in India, to send their complete exhibition sets like wooden panels, steel frames, prefabricated designs, printed material, lights, electronic items and other marketing resources to exhibition and event sites around the world.
FLOMIC fully understands the value of this cargo in terms of the clients' reputation and market standing. It therefore takes utmost care to pay close attention to critical things like packing, loading, storing, lifting etc. so as to eliminate any chance of damage.
Due diligence is also exercised in choosing optimum and fastest mode of transport so as to enable the materials reach the venue well in time, to facilitate timely set up by the clients team at the venue. Pick up post exhibition and delivery back to the shipper is also handled.
FLOMIC offering services under ATA Carnet/Bond & Bank Guarantee clearance modes also handles complete documentation, custom formalities and cargo insurance for the same. Moreover using the advantage of moving cargo through FTWZ it enables cargo to move fast without any interruption of the usual formalities, thus saving time and cost.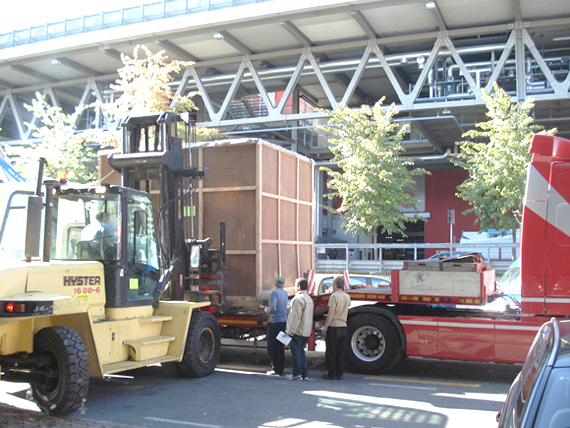 Service Highlights
Door to Door Global Services Offered
Professional Team of Packers and Handling Crew
Well Scheduled and Timely on site Deliveries
All Customs and Regulatory Formalities Handled
Real-Time 24x7 Tracking
Interested to know more about this service? Want us to handle your next consignment?